Alan "Canadense" Hetherington
Alan Hetherington's performing experience spans many of the musical genres in the west where percussion can be found today. He has performed widely in North and South America, and the Caribbean: Cumbia in Colombia, the Joropo tradition (maracas) in Venezuela, Afro-Peruvian music in Lima, Peru, Cuban folkloric music in Havana, and today specializes in the many musical styles of Brazil...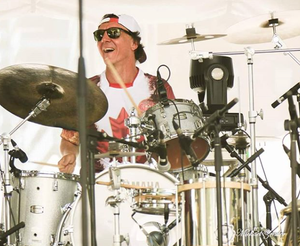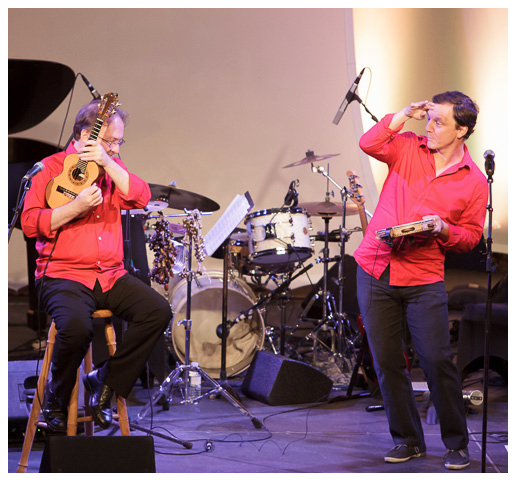 Since 1989 Alan has spent extensive periods of time residing in São Paulo and Rio de Janeiro Brazil, performing with Sombra e Agua Fresca, Bel Brasil, Carlos do Cavaco, Chocolatte da Vila Maria, Henrique Cazes, and Filó Machado, among others. He has been a devotee of the samba school tradition of Rio de Janeiro and São Paulo, performing with some of the largest and most exciting percussion ensembles (baterias) on the planet. He has studied and performed with great masters including Mestre Tatá Batera, Mestre Serjão from the Escolas de Samba Arco Iris and Leões da Hortolândia de Jundiaí, Mestre Sombra from Mocidade Alegre, Mestre Odilon from Acadêmicos do Grande Rio, Mestre Celinho from Unidos da Tijuca, Mestre Beto from Imperatriz Leopoldinense, and Mestre Paulão from Beija-Flor. 
His eclectic background has allowed him to perform in a variety of musical settings including with The Toronto Symphony, The Vancouver Symphony, John Wyre and World Drums, Nexus, Hermeto Pascoal, Guinga, Andrea Bocelli, David Foster, Michael Bublé, Trichy Sankaran, Evergreen Club Gamelan, The Canadian Opera Company, Peter Erskine, Glen Velez, Filó Machado, Celso Machado, and Henrique Cazes, among others. He was a member of Ravi Naimpally's critically acclaimed Indo-Jazz ensemble, Tasa, which has toured North America, Europe and Japan, and recorded 5 CD's. He has also performed and recorded with many accomplished Canadian artists such as John MacMurchy, Lenka Lichtenberg, Maryem Tollar, Sophie Milman, Carol Welsman, Emily-Claire Barlow, Melissa Stylianou and Kiran Ahluwalia. He has made numerous recordings for television, film and video, and has toured with ensembles or as a solo artist throughout Europe, North and South America and Asia.
Alan is the founder and Director of Toronto's own Escola de Samba de Toronto, presently teaches a course in Brazilian Bateria at The University of Toronto and The Royal Conservatory of Music, and has traveled throughout Canada, the United States and Japan teaching the tradition. 
Alan's Fantástica Bateria from the Escola de Samba de Toronto toured Brazil in 2008, 2011 and 2016 to high acclaim, and today the ensemble is considered one of Canada's principal cultural links to Brazil. 
A Fantástica Bateria de Alan Hetherington and Chocollatte, recorded in São Paulo and Toronto, is a percussion tour de force CD that mixes traditional and contemporary idioms.
Alan's Brazilian musical life is the subject of filmmaker Avi Lev's feature documentary, We Are Samba with Beth Carvalho, Mestre Sombra, Mestre Odilon, and others.
Also of note is Alan's role as producer, musical director and performer with 2023 Juno Award winning artist Lenka Lichtenberg; releasing 3 CD's together, including the latest, Embrace. 
In 2016, 2017 and 2018 Alan produced and performed tours with Filó Machado and Celso Machado, as well as with Henrique Cazes and his group (Canadioca) in music festivals across the country. In 2019 he was commissioned to produce Um Grande Encontro for the Toronto Jazz Festival, and in 2022 was music director for Rafael Piccolotto's, Forró Sem Palavras, for the Orquestra de Fulô de Toronto.

Alan holds a Bachelor's Degree in Music from The University of British Columbia where he studied with John Rudolph, and a Masters of Music in Percussion Performance from the University of Toronto, under Russell Hartenberger.
Alan is a Sonor Drums and Contemporânea Instrumentos Musicais endorser.